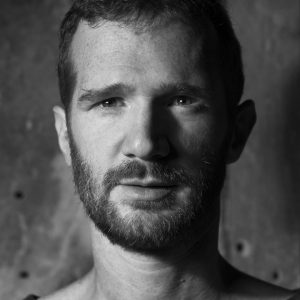 ERIC ARNAL-BURTSCHY obtained a master's degree in European Studies before moving on to the performing and visual arts. With Lyllie Rouvière he created Bouncing Universe in a Bulk, a diptych on the universe and the infinite, and Ciguë, a solo on the relationship to freedom and solitude. His latest creation, Deep are the Woods, is an immersive installation in which light is the interpreter.
Willing to explore another form of relationship to the world and still interested in diplomatic and strategic issues, he is at the same time a specialist reserve staff officer in the French Army, a post for which he has trained at the Special Military School of Saint-Cyr and at the War College of Paris.
In 2018 he creates the semi-autobiographical monologue Why We Fight in an attempt to explore what can engage each of us.